From back of shop tryout ranges to 15 lane shooting centres, AttackSense scales effortlessly

Create a safe, exciting and interactive shooting experience for your customers that appeals to all ages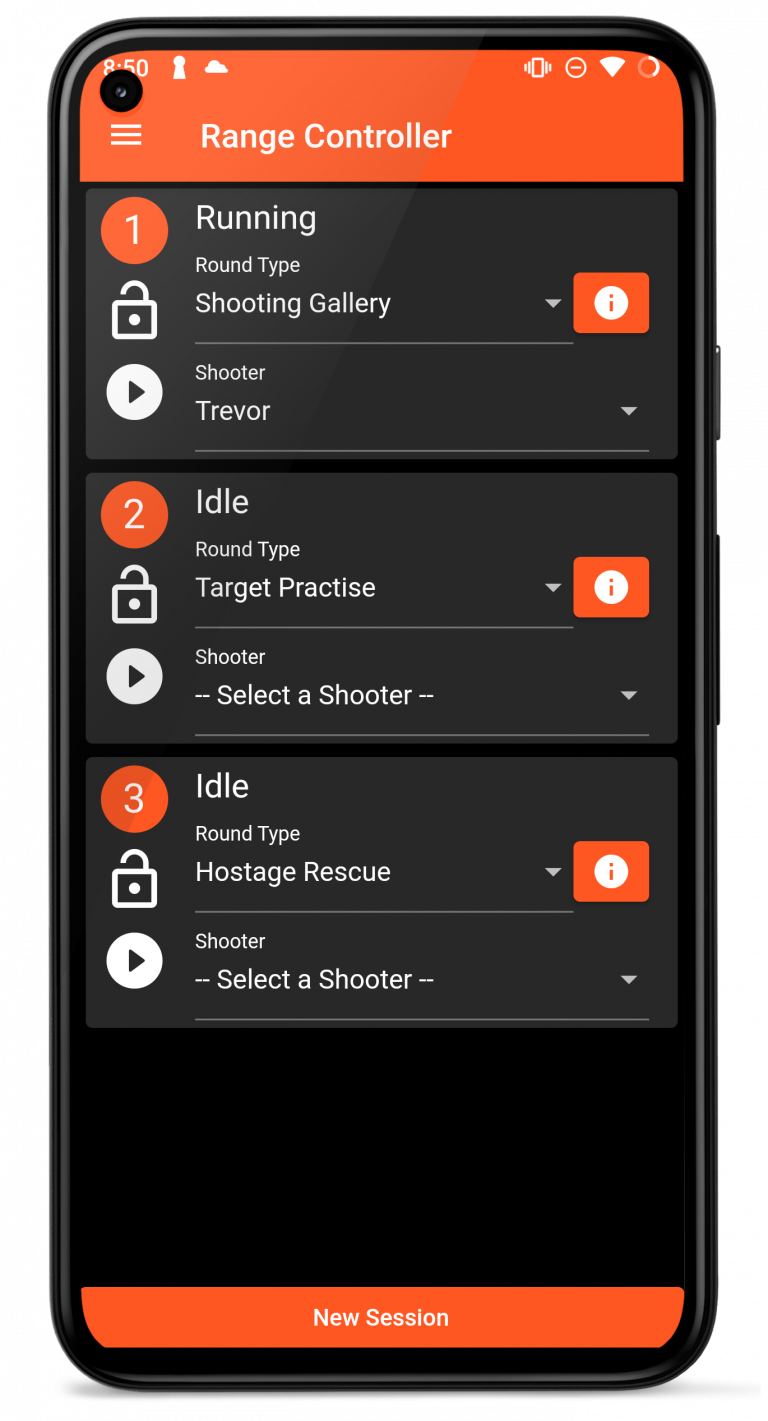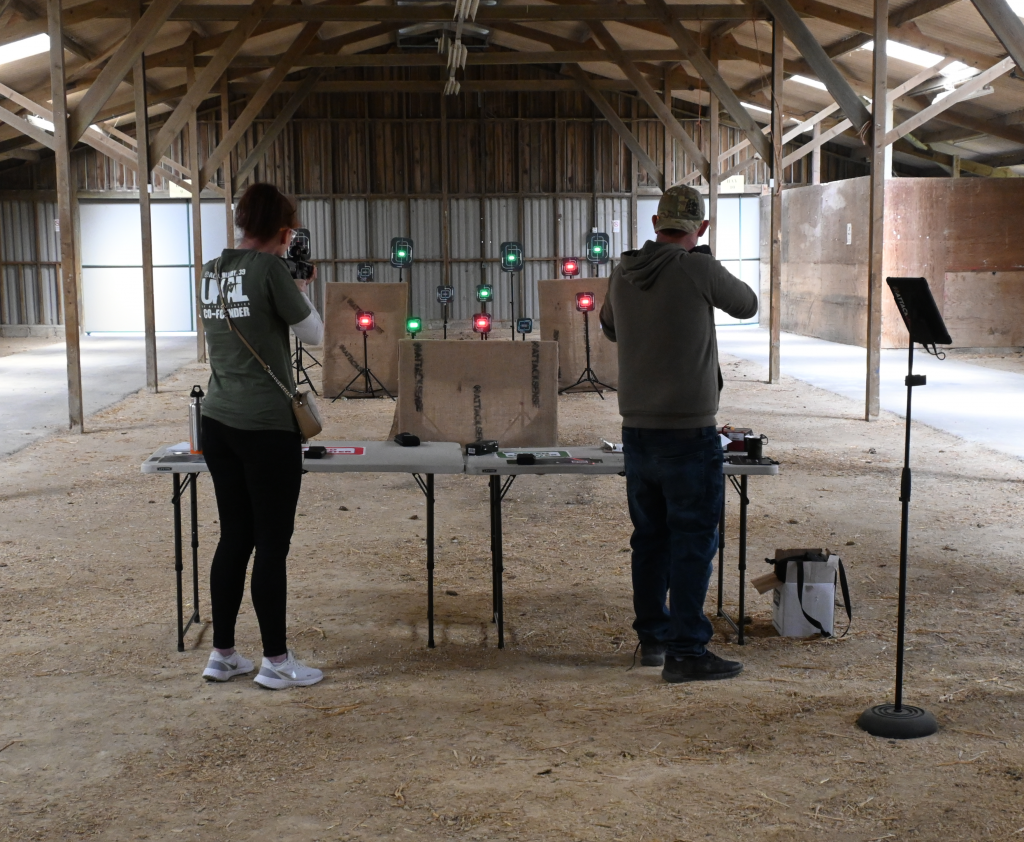 AttackSense is simple to operate but provides an ever-challenging shooting experience with a variety of round modes and difficulty settings for all ages and abilities.

Simply select the shooter or let AttackSense say who's turn is next, and choose the game. Press start and shoot, AttackSense provides an immersive visual and audio experience that's easy to grasp and involving to make you want more.

At the end of your round, AttackSense provides key indicators on your performance and gives a leaderboard position for the day, month, year and all-time. Natural competitiveness makes customers keep coming back to progress and climb the leaderboard each time.
Each site can host up to 16 lanes with up to 65 targets per lane. Each lane can host a different booking or can be combined for group bookings across multiple lanes.

Lanes can be locked out when not in use for security and all settings are hidden away while the lane is in use. Range officers have complete control over all lane activity from a central point.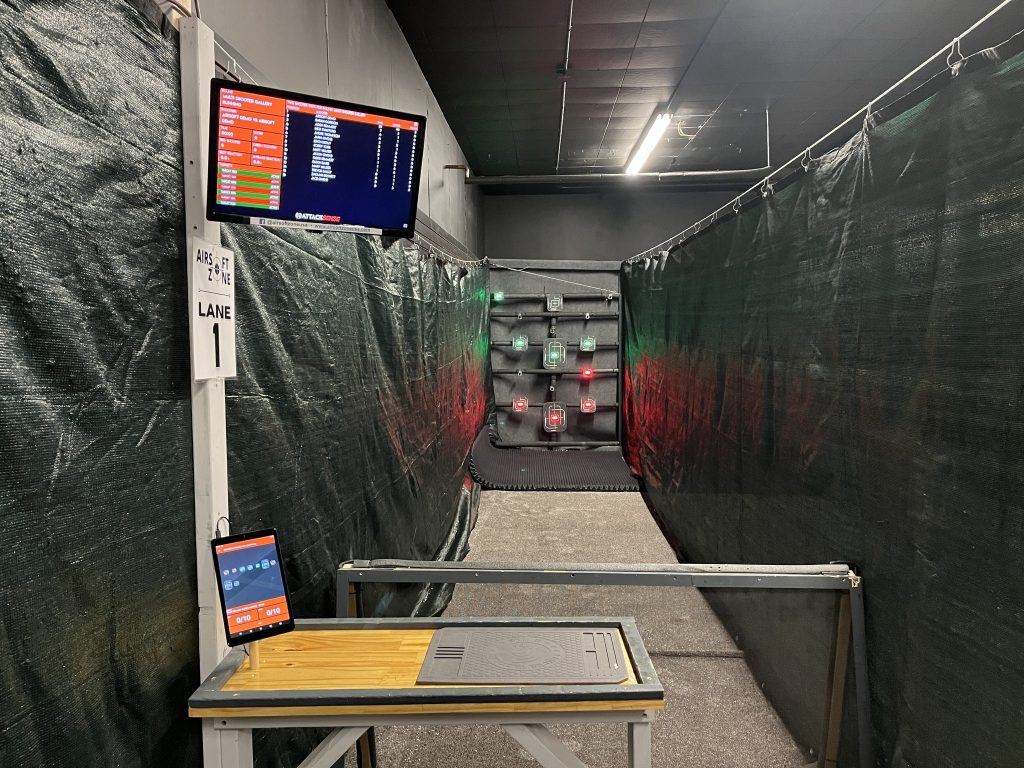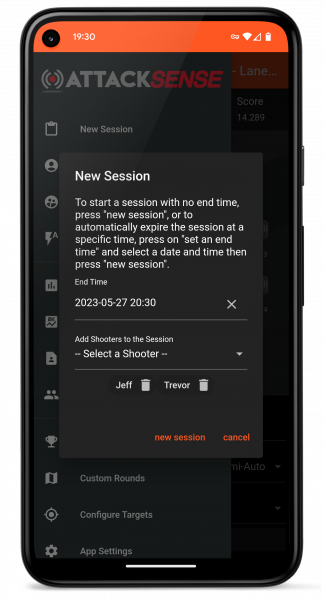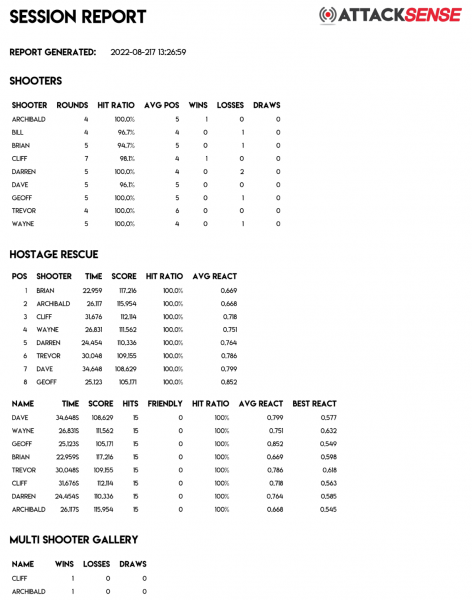 Decide how many types of round to offer and customise each difficulty setting. You can create a bespoke feel for your range easily and keep ease of use simple and fun for customers. You can even create custom sound effects and visuals for themed ranges or holiday periods.

Sessions allow a Range Officer to unlock lanes for a set period, with options to extend bookings if requested. Lanes automatically disable at the end of a booking and Session Reports can be printed as a memento of a great time and for all important bragging rights.

The AttackSense Range Controller provides a single pane of glass view on a multi-lane range, allowing a Range Officer to admit new customers easily, entering names and session duration prior to unlocking a lane, for a simpler customer experience while controlling range safety.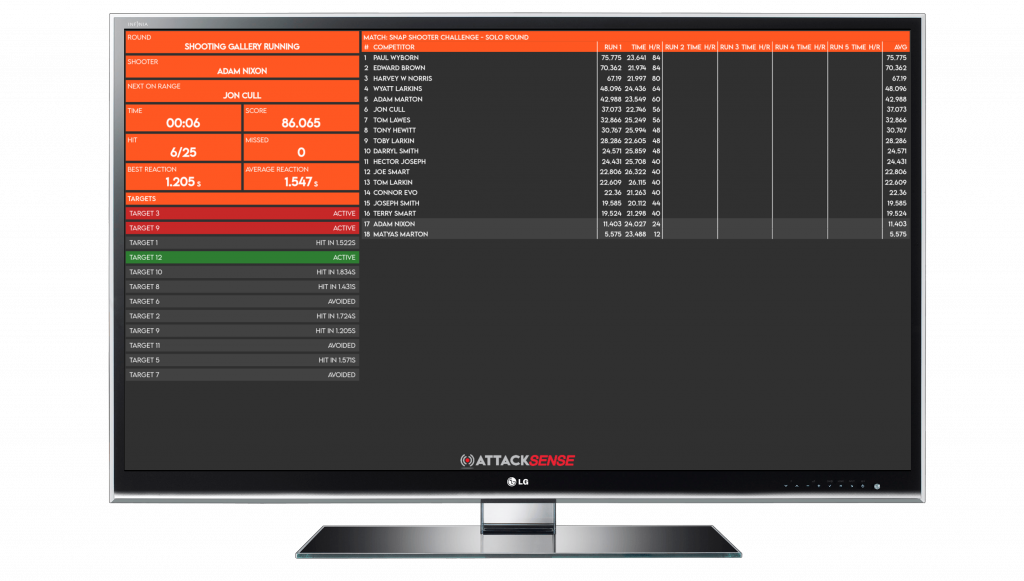 REALTIME, BIG SCREEN STATS
The AttackSense Big Screen System allows rankings and real-time range activity to be viewed for a single lane or for the whole range, providing up to the minute visibility of leaderboards.

A perfect addition, providing customer engagement and highlighting the next generation and modern feel of an AttackSense equipped shooting centre.
ENGAGEMENT MEANS REPEAT BUSINESS
ShooterID Cloud provides real-time leaderboards and run history in our dedicated cloud servers. You can provide leaderboards on your website for monthly challenges and customers can view their ranking and shooting history using the AttackSense ShooterID app.

The ShooterID app is a handy way for repeat customers to resume their shooting experience and builds engagement by providing access to rankings and shooting history while away from the range.